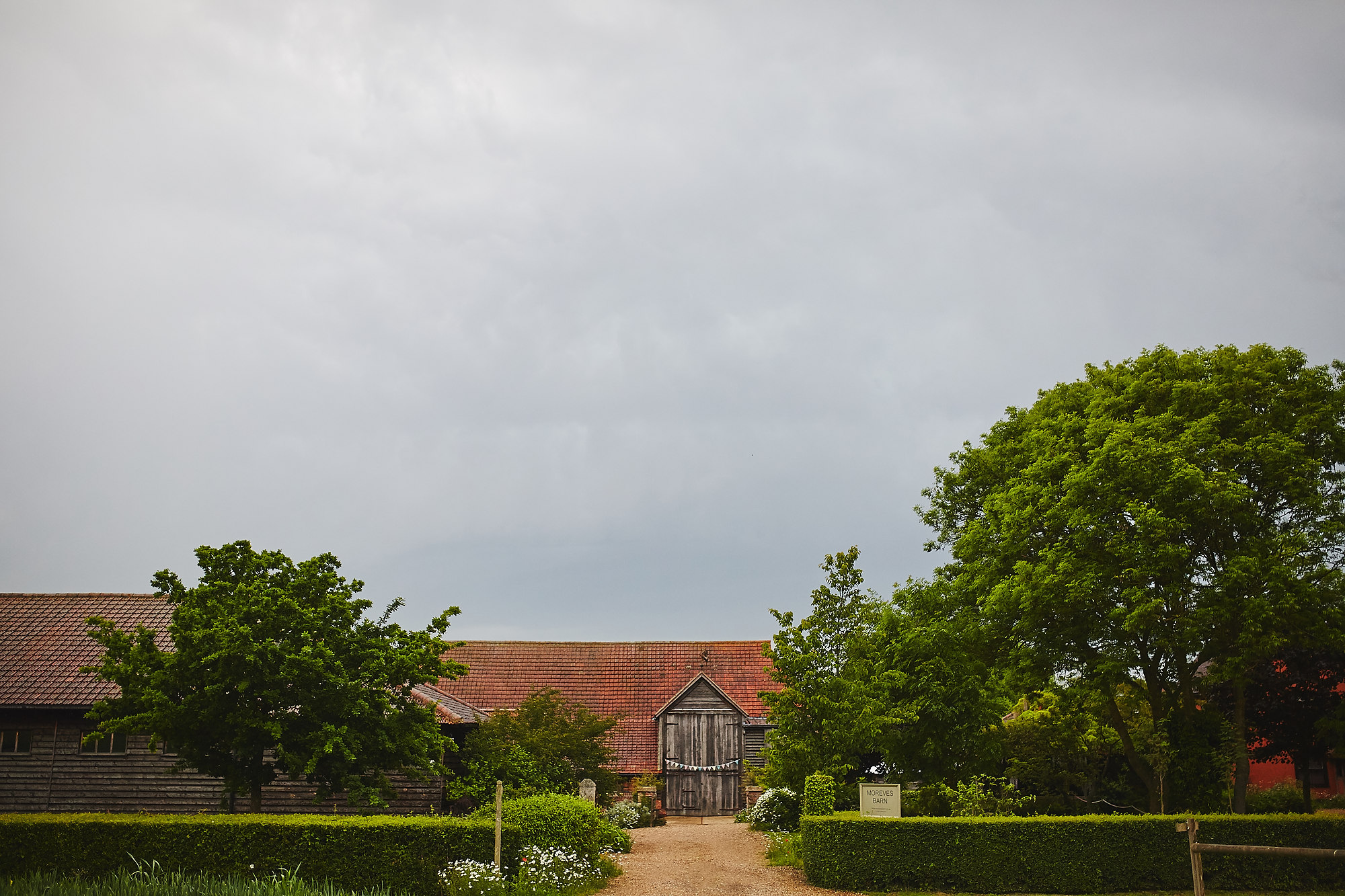 Moreves Barn is a premier location for weddings, parties and events right near to Sudbury. A humble timber framed barn restored to perfection, the venue ensures a breathtaking element as you enter the door.
Dating back to the 17th Century, the barn has a wealth of history seeping through it and the place has been perfected by its owners ever since. Groomed from the outside in, the barn retains a rustic charm with a blooming freshness to it, emphasised by the roomy and cosy interior. We love the exposed wooden beams which match the chairs and general décor, everything is co-ordinated in the most natural way. The inside balcony is just stunning and an element of surprise when you enter the hall, and outside, there is a cute garden to get a breath of fresh air.
Having the welcomed luxury of underfloor heating, Moreves Barn can offer a warm winter service as much as a whimsical summer wedding. The appointed caterers offer superb cuisine with an event manager assisting in organising your day; they will certainly help to make your day a huge success.
Moreves Barn website Click Here -Phone: 01787 880707
Moreves Barn
Badley Road,
Great Waldingfield,
Suffolk
CO10 0RY