empty type gallery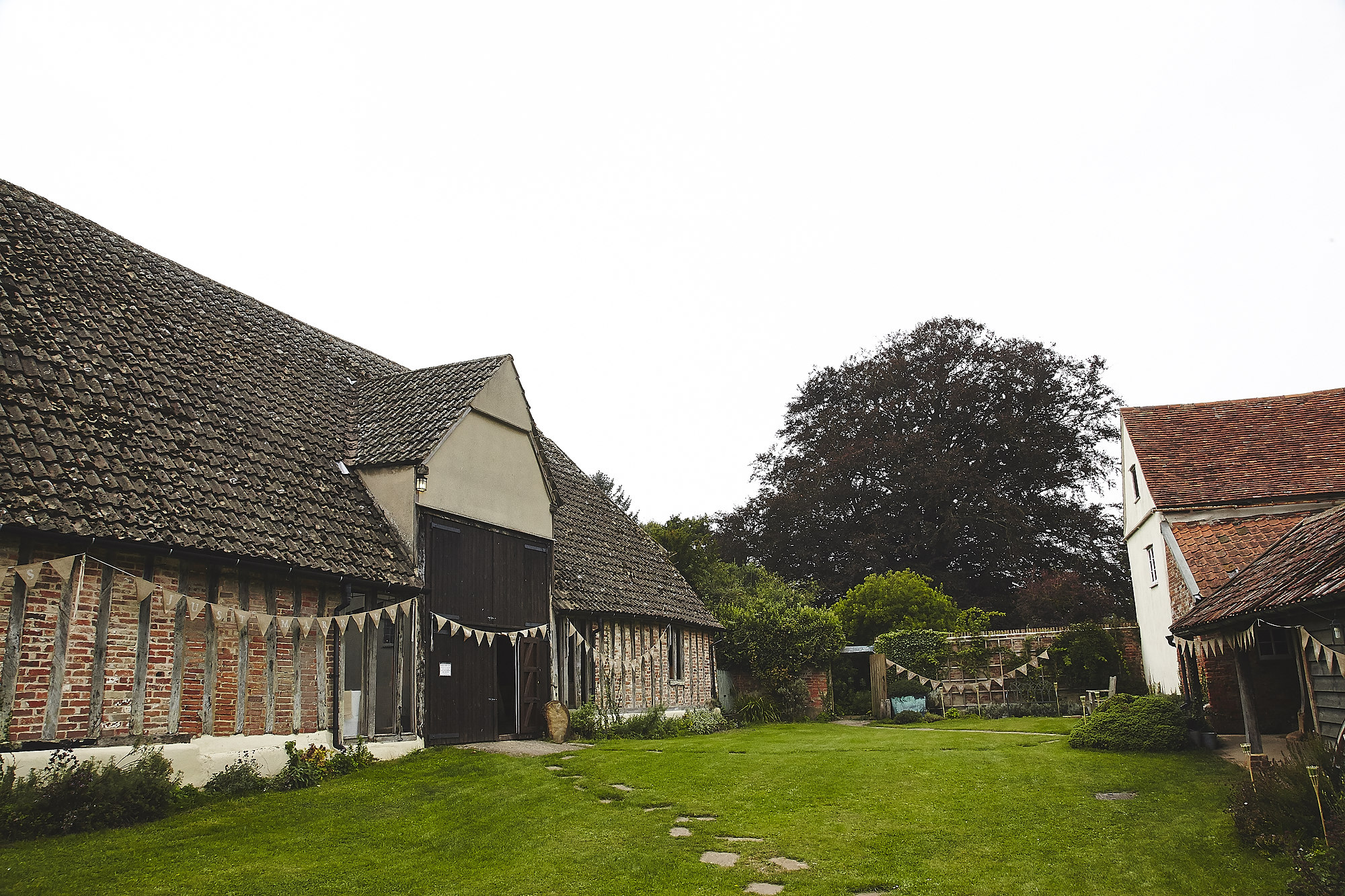 In Suffolk sits the beautiful listed Georgian 16th Century farmhouse, Milden Hall. The hall itself offers homely accommodation for its guests whilst the spacious Tudor barn situated separately is ideal for a large group. Couples have occasionally decided this as a wedding venue and are delighted by the service, striking interior and general possibilities to transform it into something sensational for their special day.
Located in a quiet farm drive, the location is peacefully surrounded by a working farm with gorgeous landscapes and ancient wild flowers which litter the meadows. People of all relations and generations can ponder the landscape together, whilst enjoying the wedding of course!
Milden Hall is no stranger to curious visitors too; pouring their resources into helping you dip your toes into the 16th Century. Milden have bookshelves heaving with maps and local information; providing you with inspiration for what to do during your visit. Guests can truly make of the occasion, borrowing bikes, playing tennis or generally relaxing by enjoying the peace of the place.
Milden Hall is perfect for smaller receptions with couples either choosing a church wedding, registry office or humanist ceremonies. They can accommodate up to 80 wedding guests for a relaxed wedding in beautiful surroundings.
Milden Hall website Click Here -Phone: 01787 247235
The Hall,
Milden,
Lavenham,
Sudbury,
Suffolk
CO10 9NY
No Images.
Please upload images in images manager section. Click on Manage Images button on the right side of the gallery settings.
Please make sure that you didn't enabled option: Images of the Current Gallery. Option should have Show value to show images.