Longstowe Hall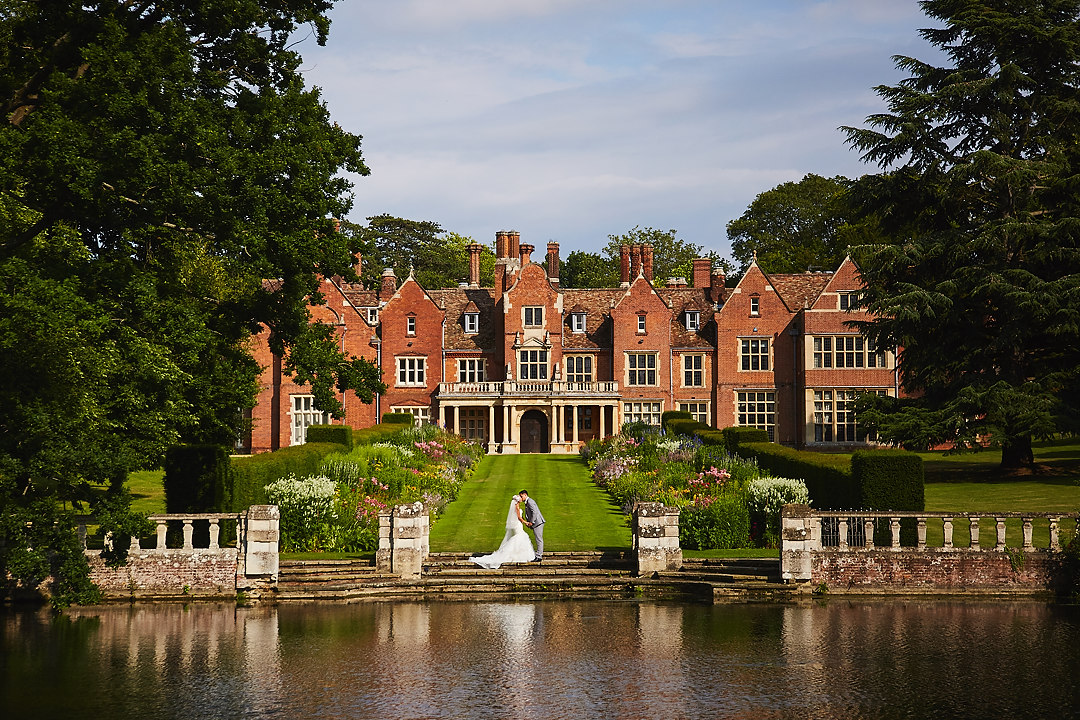 Dating from the reign of Elizabeth I, Longstowe Hall lies hidden within ancient woodland that opens out to reveal a glorious English garden. Discover the spectacular double flower borders, sheltered by 150-year-old yew hedges, that parade down to the lake. Savour the design in the rose garden with York flagstones and amazing roses. You must come and take a look. In short, it is a perfect location for your wedding photos.
Ceremonies
Longstowe Hall offers the best of both worlds. Firstly the house with its Rose Ball Room with a spectacular oak fireplace overlooking the tranquil lake. Secondly with the beautiful countryside setting. They are able to offer you a civil ceremony for up to 100 guests. This venue is licensed for Wedding Ceremonies and Civil Partnerships. In addition, St Mary's church at Longstowe always welcomes those who wish to have a religious wedding ceremony. After the ceremony, you can enjoy drinks on the lawn with your guests. Photo opportunities abound here of particular note is the view of the hall from across the lake. Additionally, the rose garden is a stunning landscaped feature that is simply stunning. Coupled with many of the other features here you are guaranteed stunning images.
Reception
Your wedding breakfast can be hosted in the beautiful marquee adjacent to the house. Enjoy fine dining in one of the most beautiful settings. After your meal, you can party the night away. Make sure you choose from a band or dj whilst you and your guests fill the dancefloor. In conclusion, we were blown away by this stunning wedding venue. Most importantly we would like you to judge for yourself and view some of our highlights below.
Website click here
Telephone 01954 715333
Longstowe Hall
Longstowe
Cambridge
CB23 2UH