Barrandov Opera at Kennels Farm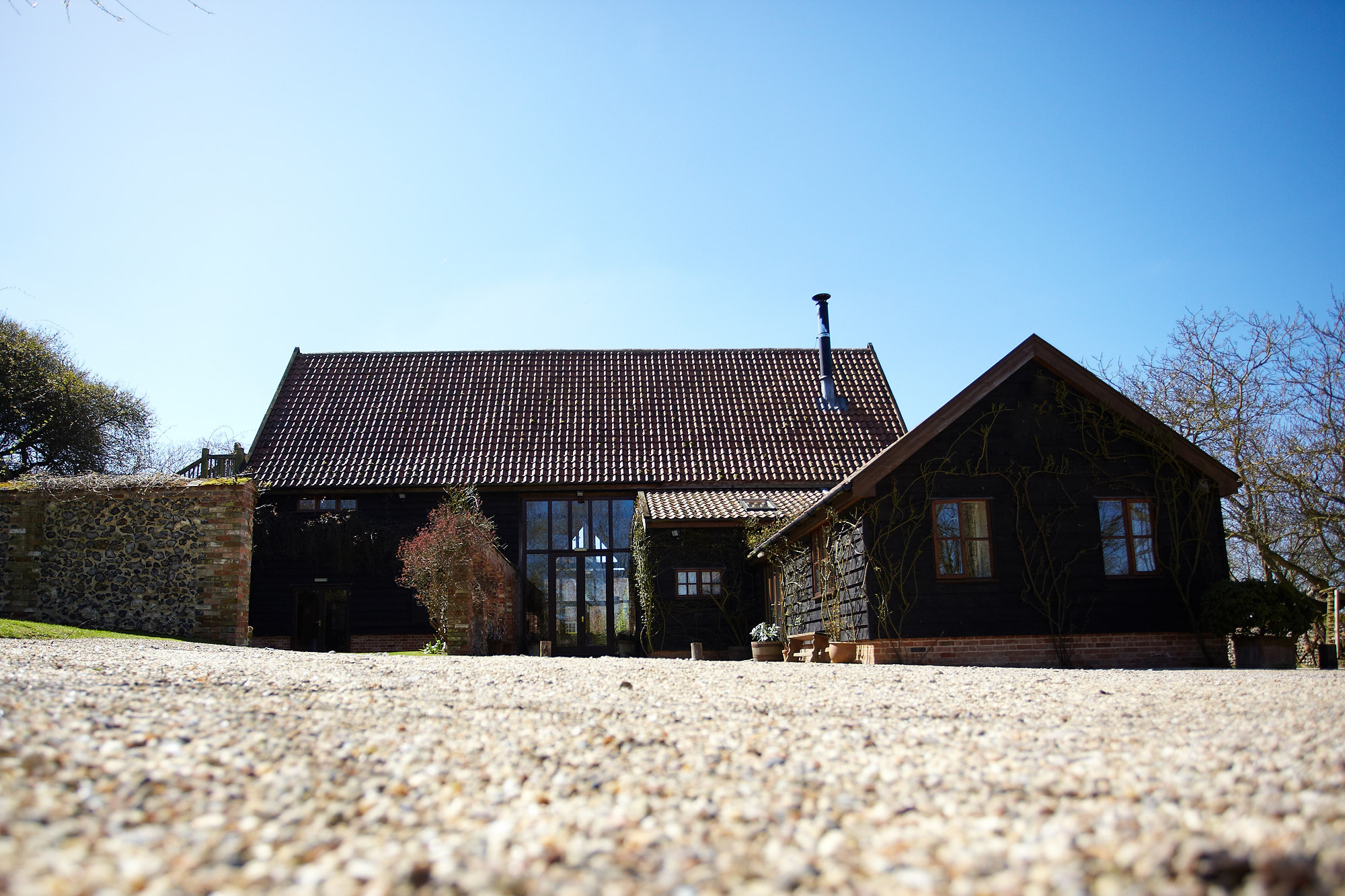 Suffolk is home to The Barrandov Opera Kennels Farm, perhaps one of the most intimate opera houses in Britain. Fortunately, its small size does not reflect on its charm, the gorgeous barn exceeds in its winsome and crafty nature. The delightful venue is inspired by the cultural traditions of Prague and it has been carefully restored by Carol and John Dearlove on the family's 200-acre arable farm.
The Barrandov Opera was actually dreamed up by an opera lover, so the venue almost possesses a personable and surreal quality. The interior seems to embrace its guests straight away with its exposed ceiling beams seeming very homely. The best thing about The Barrandov Opera is that it is not a hotel and it can be treated like your private residence; the staff pride themselves for treating each wedding on an entirely individual basis to make your day with up to 100 guests as memorable as it possibly can be.
Ceremonies and reception
The Barrandov is licensed for Civil Ceremonies. Whether you decide to be married here or in a local church, it is a perfect venue for your wedding reception. Additionally, you can treat it as your private residence. If the wedding is on a Saturday, access is normally available from Friday afternoon until lunchtime on Sunday. Especially nice are the three double bedrooms for an overnight stay on a Saturday evening are included in the price. 
The main hall can seat up to 100 guests (120 if the balconies are included). It has an integrated sound system, a projector, and a drop-down screen. There is a fully licensed bar for your guests to enjoy. Additionally, there is also a spacious garden room that can be used as a reception area in case of bad weather. It is really important to have a wet weather option.
Above all the main hall is a highly versatile space and you can bring your own decorations. It can be set up for the wedding breakfast with either rectangular or round tables which will be removed for dancing later in the evening. In conclusion, you do not need to look any further to find a better location for your wedding.
Click here to explore our wedding photography prices and packages
Kennels Farm website Click Here -Phone: 01449 720796
Kennels Farm,
Barking Road,
Needham Market,
Suffolk
IP6 8HG