Hengrave Hall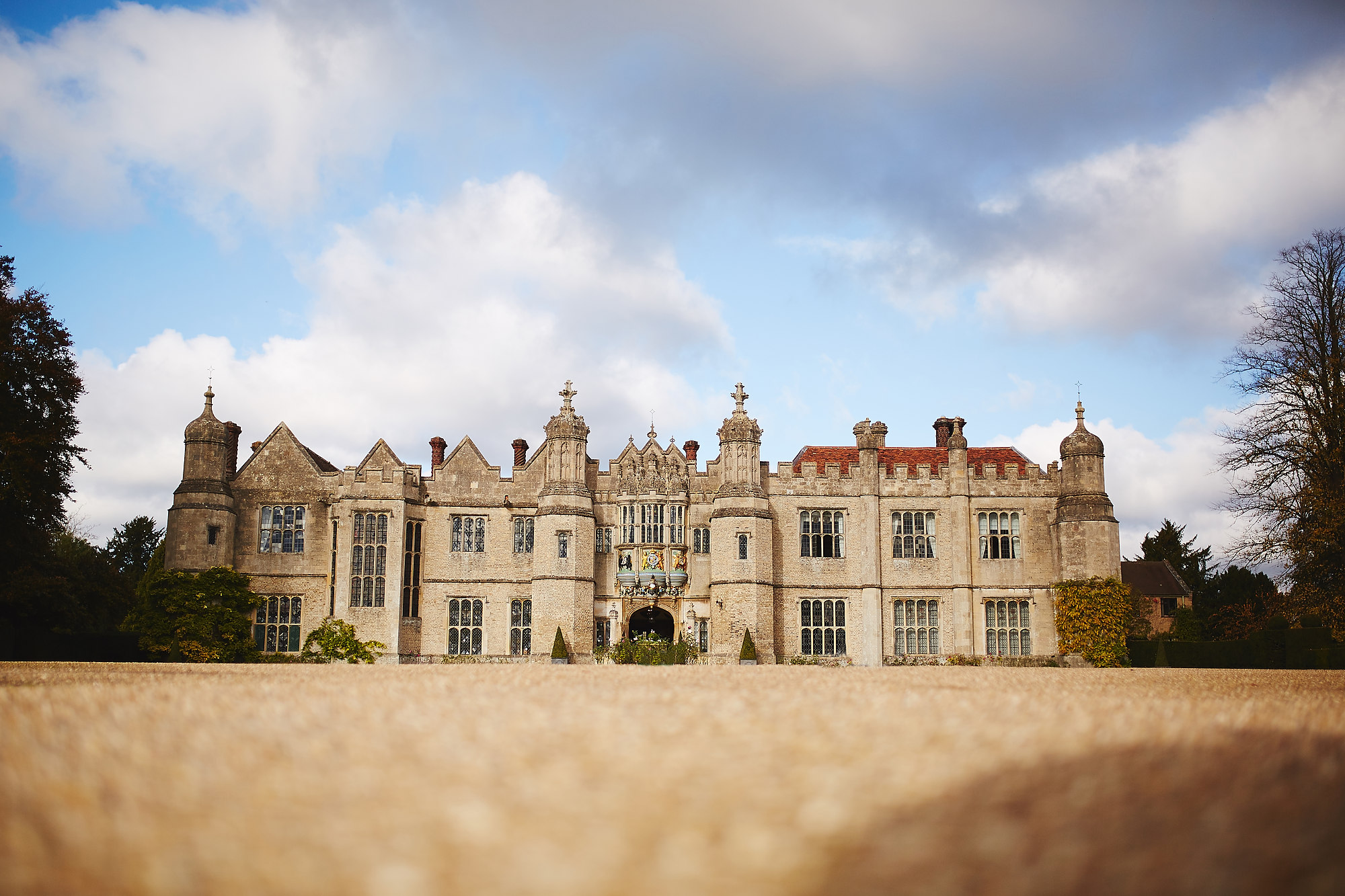 Hengrave Hall is a stunning Suffolk wedding venue close to Bury St Edmunds. This exclusive use wedding venue has everything you need for a perfect wedding. Your wedding day begins with a majestic ride down the long drive to be met by the impressive facade of this stunning mansion house.
Both the Bride and Groom will be checked into their separate sumptuous getting ready rooms. Additionally, there is accommodation for their wedding guests. Your family and guests upon arrival will be met at the front entrance and shown to their rooms. After that they can get ready for the wedding.
This venue can hold civil marriages in one of their four halls. Firstly the Great Banqueting Hall and the Long Gallery able to accommodate 140 guests. Additionally, the dining room can hold 60 guests. For more intimate weddings the Libary can seat 20 guests.
The church of St John Lateran is right next to the main house. This chapel is available for Roman Catholic, Baptist, Methodist or United Reform Weddings. Also Church of England Blessings or any other denominational services can be held here. It is worth noting that the Church of England blessings usually precedes a Civil Ceremony in the Hall.
Stunning location
The West Terrace is the perfect place for your drinks reception in the summer. Lawn games are always popular to entertain your guests. In the winter months, guests can enjoy the many stunning rooms inside the Hall.
Many couples choose the Long Gallery as the perfect room for them and their guests to enjoy the wedding breakfast. In this room, it can accommodate meals for up to 140 people. For more intimate parties the Dining Room, Library and Banqueting Hall can accommodate smaller wedding parties.
Once the wedding breakfast has finished the party can start! The Banqueting Hall, with its stunning black and white dance floor, is perfect for a live band or disco. We have often worked here with the excellent Dreamwave Events. They not only offer discos but venue dressing too.
We have been lucky to shoot a number of beautiful weddings at this amazing venue, and not matter if its a summer or winter wedding Hengrave Hall always provides the perfect backdrop for your wedding pictures. We hope you enjoy the gallery below. If you would like to contact us about your wedding photography, please do not hesitate to contact us.