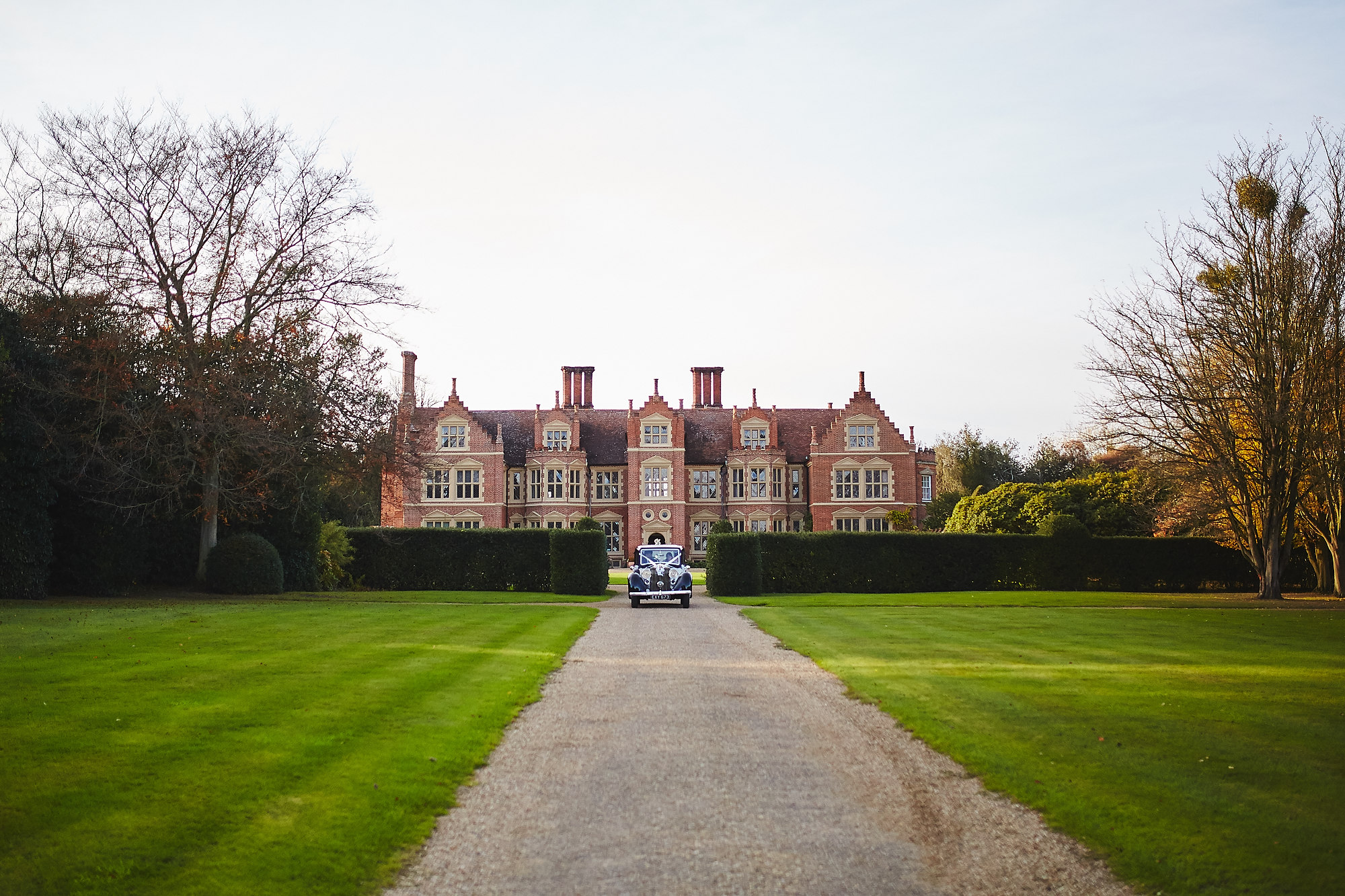 Haughly Park Barn is approached through undulating parkland. Enjoy the handsome façade of Haughley Park House and its country gardens provide a splendid setting for the flexible space and more relaxed atmosphere offered by the Barn. This Grade II listed timber-framed Barn makes an ideal venue for weddings. The barn is an idyllic setting for a wedding with a civil ceremony, reception and evening party all in one place. Please note that the barn can accommodate Civil ceremonies up to a maximum of 100, and wedding receptions up to a maximum of 120 dining. After that evening party numbers can increase to a maximum of 240 at Haughly Park Barn.
A stunning location for your wedding photography
As a wedding location, Haughly Park Barn enjoys an unrivaled position. For instance, the drive winds its way through the beautiful Suffolk countryside. Furthermore, it enjoys a beautiful lake area surrounded by stunning glass artworks. We particularly make use of country house as it provides a stunning backdrop. Of course, the rustic barn adds to the charm of this venue. Additionally, the farmhouse is located just behind the barn, providing somewhere close to stay and get ready. Above all its location close to Bury St Edmunds means it is within easy reach of the A14. In conclusion, we can highly recommend this wedding venue for all types of celebrations.
Website Click here – Telephone 01359 240701 Haughley Park Barn Stowmarket Suffolk IP14 3JY