Easton Grange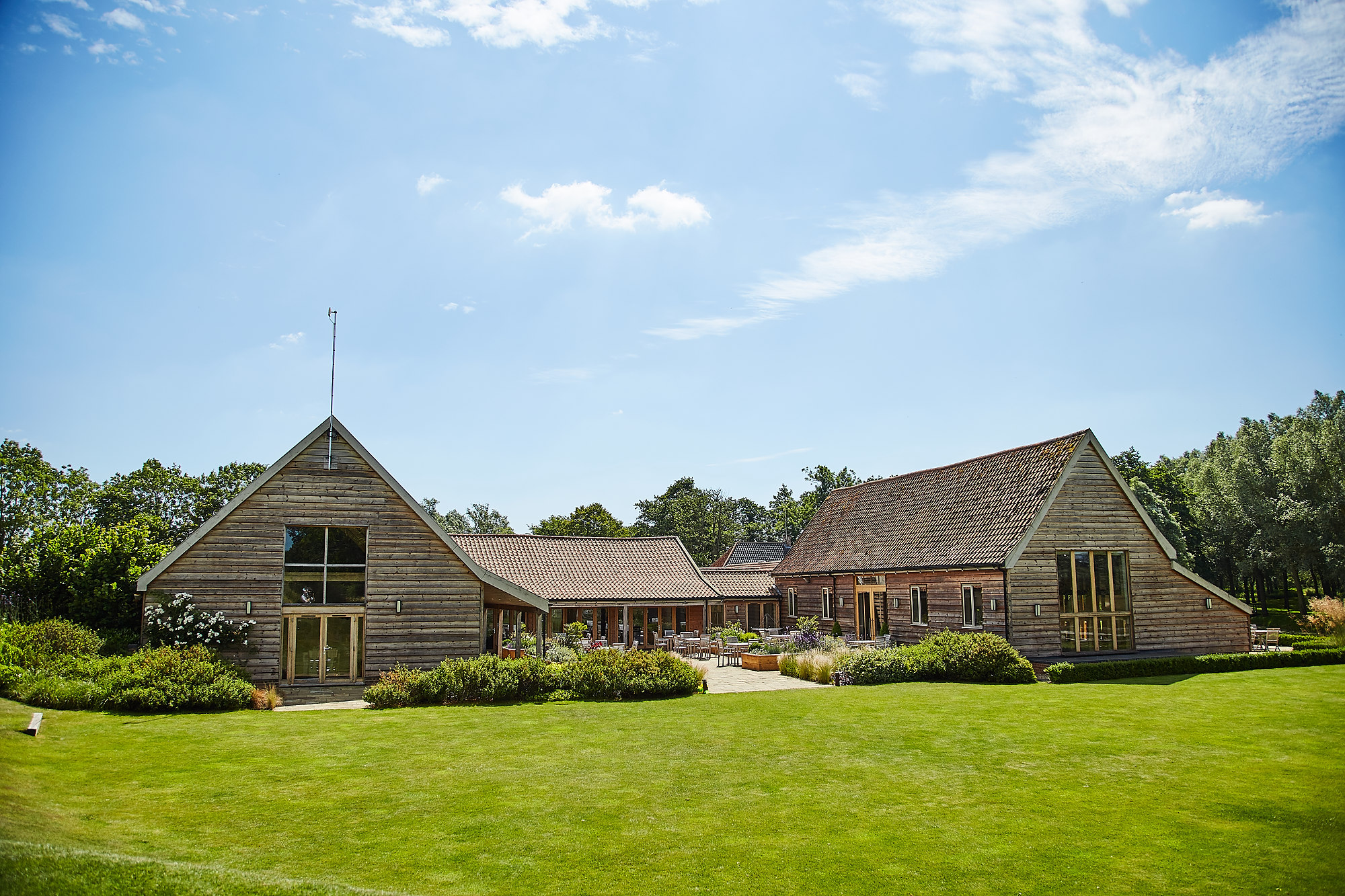 Easton Grange is a stunning luxurious barn wedding venue located in the beautiful Suffolk countryside. It is situated within easy reach of Woodbridge and Ipswich. It has everything you need onsite from bride and groom preparation rooms, guest accommodation, ceremony room, bar and function suite.
Easton Grange can accommodate up to 165 guests for the wedding ceremony and up to 175 seated guests for the wedding breakfast. It has a sheltered drinks terrace between the ceremony and function wings of this venue. This wedding venue is suitable for weddings all year round throughout spring, summer autumn and winter.
This beautiful venue is situated on the edge of the river Deben with a beautiful footbridge leading you into a stunning secluded woodland featuring willow trees and their resident swans.
Through careful planning, the team at Easton Grange have created a venue that is exclusively yours and perfectly designed and laid out for you to enjoy your perfect wedding day.
We have shot weddings here in both the summer and winter and it has proved to truly be a venue for all seasons. There are simply a huge amount of photographic opportunities both inside and outside of this stunning venue. With the addition of the bridge to the woodland area has opened up a beautiful area to take the bride and groom for a short while to capture some amazing shots.
additional to the gallery of images below we have two featured weddings from Easton Grange. First is our winter wedding for Sarah and James just click here to see their blog post. Also featured is Joe and Elaines summer wedding just click here
Easton Grange website click here – Telephone 01728 724662
Easton Grange
Kettleburgh Road
Easton
Woodbridge
Suffolk
IP13 0EL