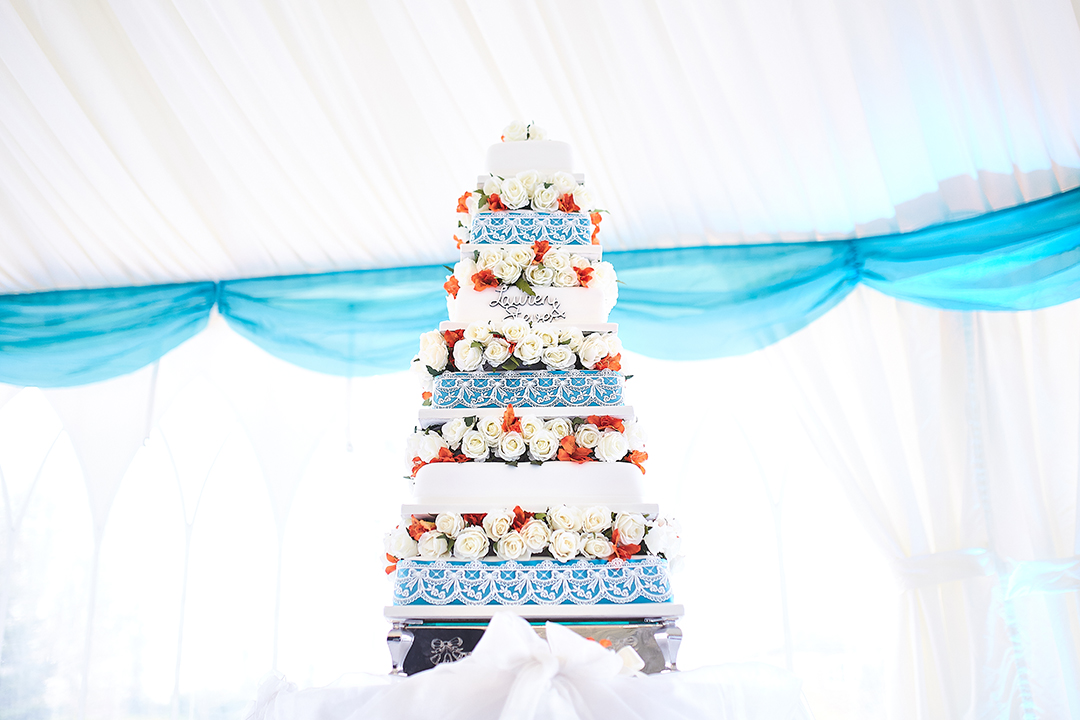 Amazing Cakes by Jean!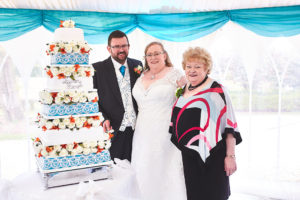 Jeans cakes are Amazing! We have worked with Jean many times and her cakes really are amazing. We have been lucky enough to be regularly placed next to Jeans stand at many wedding shows and we can testify first hand that Jeans cakes always are delicious. Her baking skills are matched by her icing skills and her skill and imagination in creating unique wedding cakes is ( and excuse the pun ) Amazing!
We were delighted to be ask to shoot Jeans daughters wedding recently and pictured here is Jean with the showstopping six tier cake she created for this very special wedding.